Nordik-Bud LLC
implements design and construction and installation work
Our company created in 2005 for realization of design and construction and erection works in oil and gas, petrochemical industry, power engineering and other branches of production.
Professional approach to each stage, the qualitative performance of the undertaken obligations, the maximum responsibility for the results of the project and the effective use of customer funds are the main the principles of the Nordic-Bud company.
To solve these the enterprise is equipped with motor vehicles, construction machines and mechanisms, lifting vehicles, technological equipment and hand tools.
Using many years of experience and the introduction of modern technologies in the construction process allows a team of specialists of the enterprise to assume the task of building various objects directions of economic activity and with honor to perform them.
Enterprise has to has a permanent staff of highly skilled professionals who work successfully many years on the construction of facilities in the oil and gas industry, in the energy sector, industrial and civil engineering.
Our services
The main services of our company:
Production Indicators
The numbers speak for themselves
14
years of successful work in the market
1502
total cost of realized projects (mln.UAH)
328
millions of hryvnias of paid taxes
Settlement of wells #100,101,102,103 Krekhiv gas field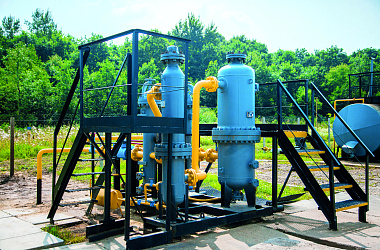 31.12.2018
The construction of the medium-sized town No. 100,101,102,103 of the Krekhiv gas field was constructed at a distance of 4.9 km. loops connected to the newly built by our company "Glavsnitsa" GDS - the customer of "Zakhidnadarservice" Ltd.
Map of projects
OUR PROJECTS ON THE MAP OF WESTERN UKRAINE